This home in Killara had waterproofing issues on the balcony, resulting in water damage and rotting in the posts, beams and joists supporting the balcony. We were able to re-waterproof the balcony whilst preserving the existing tiles, and we replaced the posts, beams and joists. The balcony is now waterproof and well supported.
We also added a shade cloth to the carport area and several other small jobs such as adding swings and a basketball hoop to the back balcony.
What Michael had to say...
"Robert, the owner, is a sensible and responsible tradesman. Good at his job. I am happy to have him for the renovation of my house. I highly recommend Robert for any carpentry and home repair jobs".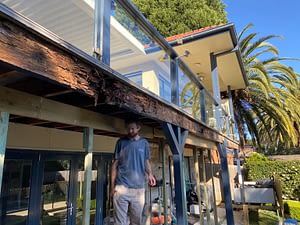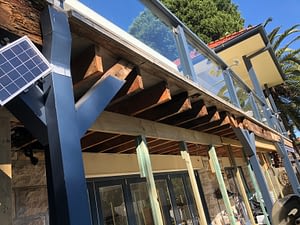 And the finished product...