Pymble Stairs, Handrail and Balustrade
This Pymble home had an existing balustrade and stairs that were in need of replacement. Dreamwood Builds designed and built a brand new Hamptons style balustrade and a fresh set of outdoor stairs. The work has given the house a fresh and modern facelift.
"Dreamwood Builds is a building company that delivers quality building work of the highest standard. It is led by Rob Senior who is approachable, honest, listens to customers, and explains options well, verbally and through written quotes. Rob is also excellent at engaging quality subcontractors to ensure the best outcomes for his clients. He is the best tradie that I have ever had working for me. He seems unable to deliver anything but to the highest quality and I can only highly recommend him".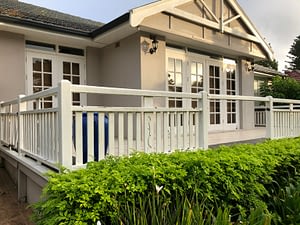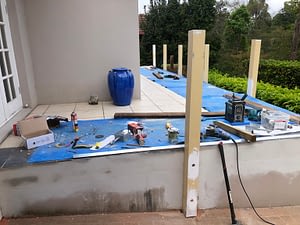 And the finished product...